VR EXPERIENCE PRoduct LAUNCH
This design and front-end user interface was a break-out digital experience I planned and developed for Cineplex to deliver the rollout for their virtual reality experience, combining IMAX, D-BOX and studio content into a cohesive launch campaign.
Cineplex needed a complete design system that could break rules on purpose, to use new media and enhancements for the digital interface and to serve up marketing and digital to suit any campaign. Produced along with the awesome in-house team at Cineplex's digital studio and in sync with my work on the website rebrand project, these special projects were a great opportunity to test the full extent of the brand system.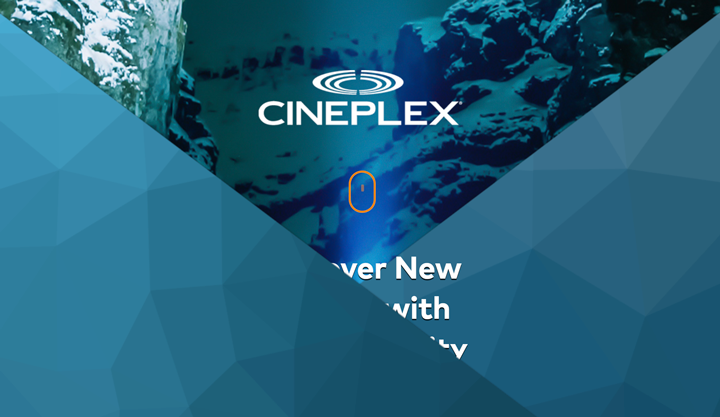 This site was built within the corporate CMS, running a full range of custom UI and front-end design and dev – solutions for a business like Cineplex are built to cover a full range marketing and communications applications, allowing total flexibility on the front-end.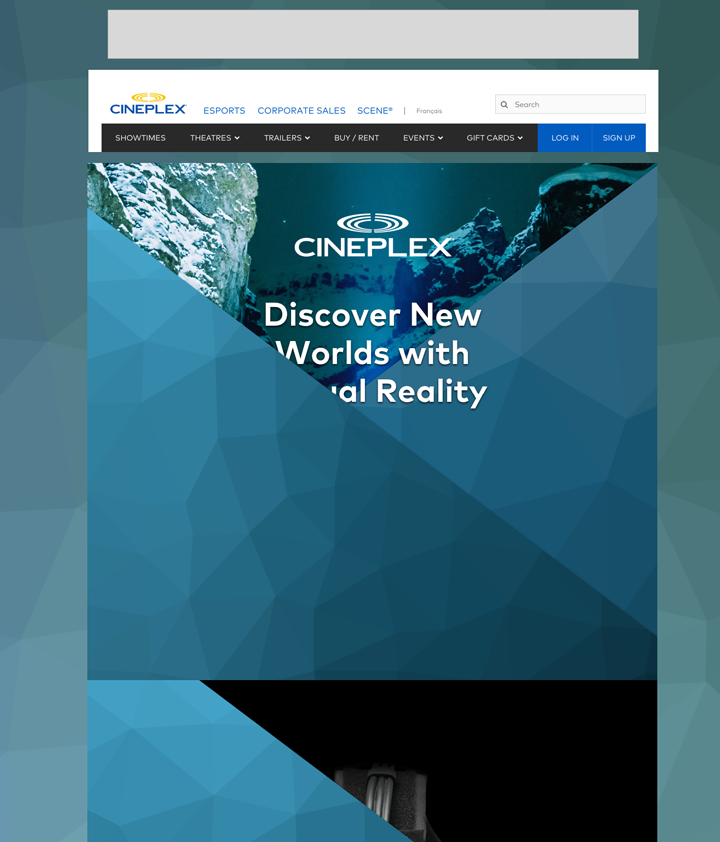 ScrollinG Effects and Deep content
This project functioned as a drop-in microsite, developed to run within the corporate CMS (Agility) pulling minimal javascript (scrollme and touchswipe) to handle scrolling position and galleries and deploying CSS animations and a custom CSS-only pop-over to handle HTML5 Video for trailers and deeper content.
ALL TOGETHER AT ONCE
This project was built with a combined workflow using working demos to provide rapid prototypes for proof of concept on jsfiddle.net, alongside wireframes, static and interactive mockups all built in sync from go. With the UI solution (sliding doors) coded and in place for concept, testing and approvals – I could advance the design and layout at once with work on coding the UI, integrating with the CMS, and developing the custom effects and interface.